Organization, technology, experience
For over 50 years we have been building and assembling industrial plants, focusing on the quality of the end product, always on the side of our customers
Plants produced per year
200
About us
LDM is the leading company in this geographic area in the field of construction and assembly of industrial plants of any kind, following the customer's provided project with professionalism and attention from the beginning till the end.
With over 50 years of experience, in a territory where ancient artisan traditions run deep we consolidated our structure, investing constantly in the quality of our technologies and in the professional training of our technicians.
LDM produces winders, unwinders, coils, cutters and special machines we have the most modern equipment located in 10.500 square meters area. This vast space allows the creation of plants of considerable size and complexity in complete autonomy, saving working time and overall job control: from the project to the final test of the plant with the customer.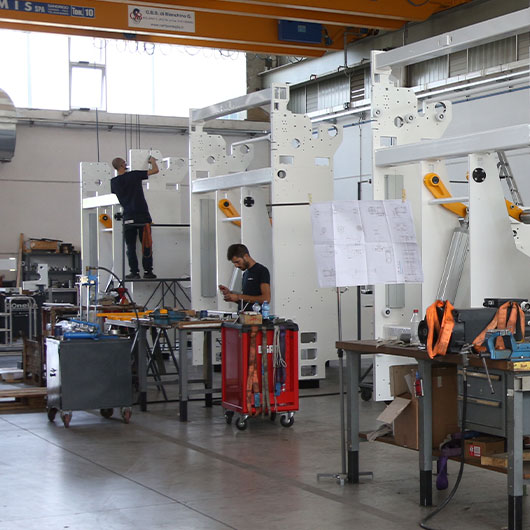 How we work
We are able to offer a complete production cycle in the field of industrial plant engineering: starting from the project and the specific needs of the customer, we take care of the construction, assembly and start-up of the plants built. We carry out the assembly of the machine and once completed it is possible to carry out the testing together with the customer and the technicians. Then, the machine will be shipped to the location chosen by the customer.
Our customers
We put our experience and professionalism at the service of our customers. We work alongside numerous and different production companies, through the supply of automation machines and systems as winders and unwinders, cutters and special machines, even medium and large, applied to carpentry.