Our competence at your service
The company
LDM is a company specialized in construction and assembly of industrial plants of any kind. Starting from the project provided by the customer, we take care of any aspect, from start-up to final testing. Our facility is approximately 10.500 square meters, allowing the creation of large machines in complete autonomy with the possibility, moreover, to directly purchase and receive commercial components that will be used for assembly.
LDM produces winders, unwinders, coils, cutters and special machines. Our customers are in paper production businesses, for printing and converting, automotive businesses, for packaging and metallurgical industries. We work on traditional and numerical control machine tools, light and heavy carpentry, internal painting, final assembly (mechanical, pneumatic, hydraulic and electrical).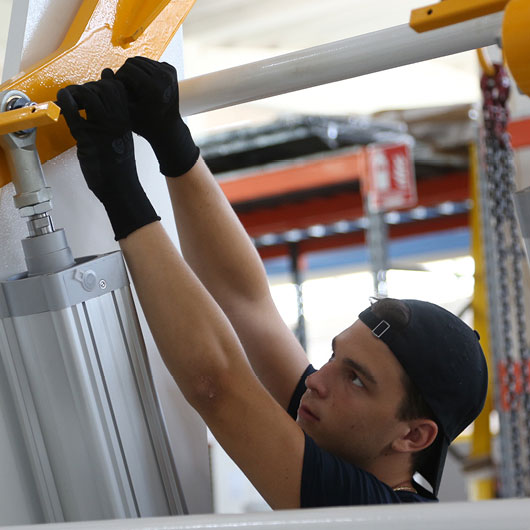 Born as a small company in the 1970s in a period of strong industrial growth, in a territory where ancient artisan traditions run deep, we started with milling machines, machine tools and carpentry. The turning point was in the 1980s, when Cravero family moved in a bigger location and from family business became a big firm creating a department of 10,500 square meters dedicated to assembly and painting.
From there we have consolidated our structure and constantly invested in technology and professional training of our operators. We put our experience at the service of industries, focusing on construction of important machines, expanding spaces and skills to follow all stages of processing, reducing time and distances.
Our customers
We put our experience and professionalism at the service of our customers. We work alongside numerous and different production companies, through the supply of automation machines and systems as winders and unwinders, cutters and special machines, even medium and large, applied to carpentry..